Blog »
Staying motivated during COVID-19
Published 25 March 2020. Written by Chris Worfolk.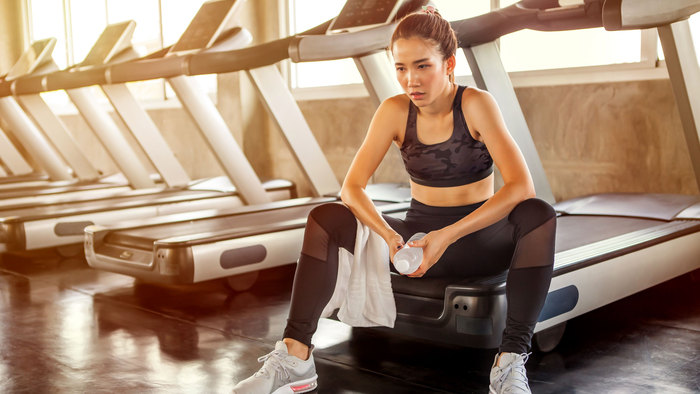 With the season delayed and many races getting cancelled, it can be a challenge to stay motivated. Training is hard. Especially when it comes to those long runs or hard sessions on the turbo. If you find yourself asking "why am I putting myself through this?" you are not the only one.
In this article, I will look at how to respond to coronavirus and stay motivated during this challenging time.
What is happening?
I am sure you are aware of the situation because we are in the middle of a pandemic.
However, I want to reinforce the seriousness of what is happening. A lot of races are being "postponed" until autumn. This may happen, but it may not.
COVID-19 is not going to magically disappear. Most of the scientific community think that it will be with us for one to two years. That means the whole of this season and maybe next season as well.
That does not mean we will be in a lockdown with all activities cancelled for that time. It may be that we do break the back of it in the next three months and things go back to relative normality. We will have to wait and see.
The idea that we can simply shift the season back a bit is unlikely, though. Although British Triathlon has only cancelled races until 30 April, British Cycling has already moved that back to 30 June, Euro 2020 has moved back to next year and the Olympics is likely to follow suit.
Many events, such as the London marathon, World Triathlon Series and IRONMAN races are "postponed" at the moment. But it remains to be seen whether they will take place later, and we are going to run out of places to fit them. Take the Giro d'Italia, for example. Where do you fit a three-week bike race? There is not a whole in the calendar big enough.
I was initially hopeful that the season would mostly take place. But, the reality now, is that even if some of the events in late summer can take place, it is going to impact training and many will cancel before this time due to the logistics involved.
That is the bad news. Sorry. It makes for a depressing start to the article. But the counsellor in me is saying "well, at least we know the facts now and are not playing guessing games with our mind".
Okay, now cheer me up
The above sounds depressing, but it can also be encouraging.
Initially, I found myself in a state of worry. "Will my races happen? How will I update my training?" But, once I came to terms with the loss (and it is a big loss when exercise is a large part of your life), we can begin to accept what is happening and take a more relaxed attitude.
We can also begin putting in steps to keep ourselves motivated, without the will it/will not question hanging over our heads. Of course, there is always the change it will turn around. But let's think of that as a bonus.
Until then, let's look at what we can do to stay motivated...
Be kind to yourself
Those who have done my psychology course know that I am big in the idea of a nurturing coach who is understanding, kind and encouraging (but still pushes you).
What would a nurturing coach say at this time? They would probably say something along the lines of "of course you have lost motivation, all the races are disappearing. It is impossible to maintain the same level of motivation so stop beating yourself up about it."
Maybe you do dial your workouts down to 90%. So what? It does not make you a weak person. It merely reflects that a key part of your motivation strategy - the goals - has been temporarily taken from you.
In the same way that you could not maintain the same speed if you suddenly had to ride the bike leg on a mountain bike, we need to accept that maybe we will be a little less motivated and that is okay.
Ease off
On a similar line, maybe you should genuinely ease off.
Endurance training, especially marathon running and IRONMAN pushes our body to the limit. That's not great when we potentially have a dangerous virus to fight off.
The ideal level of exercise for maintaining and building our immune system is 20-45 minutes three times per week1. As triathletes, we typically do much more than this.
So, if you do take it easier, enforce a few rest days per week, and reduce some volume, you are making a sensible decision to keep your body safe.
Stay social
Most clubs have cancelled all outside activity.
But that does not mean there is nothing going on. There are plenty of group rides of Zwift, and competitor Real Grand Tours has announced that they are making the premium features available for free during the pandemic.
Many clubs are organising their own events or getting together on public events. For example, the club I coach at is picking specific Zwift workouts to join, and we are holding a voice chat using Discord so we can keep each other company.
Discord has been working surprisingly well. You will need a headset: I connect my Aftershokz headphones to my phone and I could hear everyone. They also have a built-in microphone to eliminate the noise of my trainer. This was perfect, although if you do not have this setup, it is more difficult to hear.
Join group classes
Even if you are not part of a club, there is still plenty of group classes to join in.
For example, my local Yoga studio has moved some of their classes online. Many fitness instructors are self-employed and looking to maintain their income, so quickly establishing an online base where they can teach.
Then there are the existing internet-based classes, such as Peloton, and pre-recorded classes such as InstructorLive and Les Mills that offer a "Netflix for fitness" type approach.
Virtual events
Some event organisers are putting virtual events together. These involve going out and doing the distance solo before submitting your workout data.
A local events organiser near me, It's Grim Up North Running, are not only putting together such events but even have a virtual relay where you run on your own with a baton and then everything is added together later.
Some even include a medal and a t-shirt that gets posted out to you when you have completed the race.
Strava also has its usual range of challenges to take part in.
Solo events
In a similar vein, with the spring marathons postponed or cancelled, many people are turning to running the races themselves to complete the distance.
I am running a similar project, nicknamed Covidman, as something to work towards. The times and transition will be relaxed, but I fully intend to complete a triathlon this year in one form or another. I may write more on this if people are interested.
Do more of what you enjoy
Triathlon and marathon training typically use a fairly structured and balanced programme of hard interval and long aerobic-building workouts.
Which is fine, but what if you really like 5km runs? Or mountain biking? Or climbing and descending hills? Now is the time to work more of that into your programme. Add more fun.
Increase your knowledge
Not all training has to be physical outdoor stuff.
Maybe now is the time to focus on building your knowledge of sport psychology, or strength training, or nutrition. If we are stuck inside a lot, doing an online course or some reading is a great way to spend some time.
Summary
It is a challenging time to stay motivated with COVID-19 running rampant. And, to be honest, my main suggestion, is that you do ease up a bit and give your body a chance to recover.
But there are plenty of ways to keep ourselves training: virtual races, online workouts, focussing on fun and doing some learning can contribute a new goal to work towards or a better way of keeping things fun in the here and now.
References
Hew-Butler, Tamara. Fahlman, Mariane. (2020, 03, 23). How Much Should You Be Exercising During The Coronavirus Pandemic? Science Alert. Retrieved from https://www.sciencealert.com/should-we-be-exercising-during-the-coronavirus-pandemic ↩︎